Service Performance
This monitor identifies company's internal leverages for improving the introduction, selling and management of product and solution related services. Recommendations for actions and benchmarks are provided.
Service Export
This tool collects and extracts data about export markets and characteristics of specific sectors with the help of Artificial Intelligence. Companies receive recommendations regarding export chances for services.
Networking Tableau
Advanced Manufacturers (AM) get support by providing advice and showing internationally operating good practice SME. Also, feedback is provided regarding the usage of the monitor and the radar.
Expert Hub
Business Support Organizations support companies in their country with expertise and tools provided in ProsperAMnet in the fields of internal service competence and service export. Get in touch with our experts!
Database
Search in the project database for companies using the developed search algorithm!
Latest News
ProsperAMnet presented at the CCBC 2021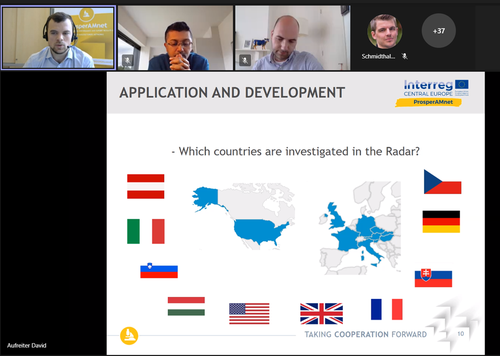 Today our colleague David Aufreiter (FHOÖ) presented the project at the virtual Cross-cultural Business Conference 2021, which was organized by FHOÖ Global Sales and Marketing. David talked about how we use Artificial Intelligence (AI) within the development of the radar and explained the steps of the annotation process. Afterwards, participants were discussing to what extension AI will replace the classical market research.
Paper will be available soon.
May 6, 2021, 1:13 p.m.
ProsperAMnet presented at Interreg B event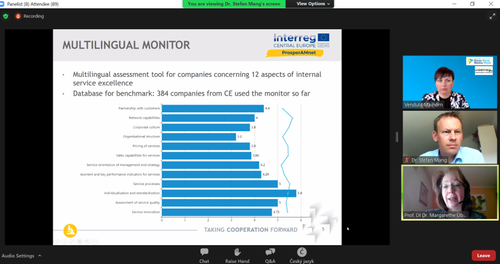 An information event for the universities from the Danube-Moldova region was organized by the supporting association Europaregion Donau-Moldau e.V. on 31.3.2021. At this online event, ProsperAMnet was presented as an outstanding example project by Margarethe Überwimmer (FHOÖ) and Stefan Mang (University of Passau).
May 4, 2021, 8:22 a.m.
Round Tables within thematic workpackage T1 have started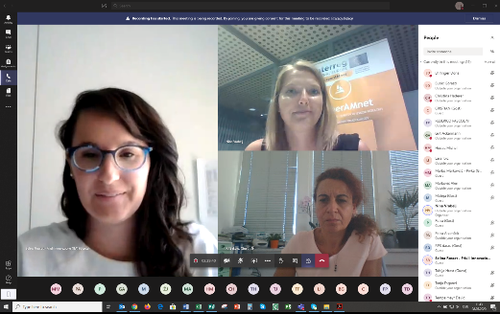 Stakeholders of our project are invited to get knowledge on how to improve their mapped internal service competence levels. In the round tables, we focus on the results of the service performance monitor, which allows the analysis of a large database of companies.
Interested? Then have a look at the project website.
Sept. 20, 2020, 3:54 p.m.